If predators killed the sloths, and the site hasn't been disturbed too much (e.g. by scavengers, trampling, weathering, transport, etc.), the killers' fingerprints will still be present. The signs of predation versus mere scavenging, according to Haynes, are in the evidence left behind after the meal—the kind of damage to specific bones, the pattern of disarticulation, and the arrangement of the bones around the kill site (Haynes, 1980a).  Different predators have different MO's. Those vary with the specific prey species, the season, environmental conditions, how hungry the predators are, how much meat is available, and how many individuals there are in the pack or pride (Haynes, 1983). The patterns are so regular that one can reliably look for causes other than predation when deviations from the norm are observed.
The Ice Ages offered a formidable cast of killers, but attacking a healthy adult Megalonyx, (a.k.a. "Giant Claw") wasn't a job for a solitary predator. Downing a giant sloth demanded teamwork. The giant short-faced bear (Arctodus simus) was once thought the greatest terror on four legs and maybe capable of going it alone, but modern studies suggest its size owed more to its herbivorous habits and bone-crushing/scavenging abilities, and at best it was only an opportunistic predator (Emslie and Czaplewski, 1985). The number of sabertooth cats (Smilodon fatalis) found at La Brea with serious wounds suggests a social structure that made it possible for them to survive even crippling injuries, but whether that cooperation extended to hunting is TBD. Evidence from Friesenhahn Cave in Texas indicates it was used as a den by the more lightly-built sabertooth, Homotherium serum, the scimitar cat. All the living Felids that den are solitary, however (Rawn-Schatzinger, 1992). The remains in the cave suggest H. serum specialized in racing in under the noses of momma mammoths and dispatching careless two year-olds with a strategic bite or two, and then dashing away apparently to wait for the youngster to bleed to death and the herd to depart, no doubt in frustrated fury. Other Homotherium species in the Old World followed similar practices with juvenile mastodons and rhinos (Lange, 2002). Bits of Harlan's sloth (Paramylodon harlani) have been recovered from Friesenhahn Cave but there's no evidence a cat brought it there, much less killed it (Graham, 2007). The scimitar cat's style of hunting makes it a solid candidate for causing the wound we've found on our toddler's back, but it would not have tried the same trick on an adult sloth. American lions (Panthera leo atrox) probably hunted like their African cousins, by stealth and ambush around watering holes and other locations frequented by their prey (Grayson, 1991). The absence of any fossils from eastern North America suggests, like their modern descendents, they preferred open habitat to the woodlands favored by Megalonyx (McDonald and Anderson, 1991). The lifestyle of dire wolves (Canis dirus) is still debated, but their massive teeth suggest scavenging probably played the preeminent role in their diet. If predators killed our sloths, the prime suspect has to be a social hunter like the timber wolf (Canis lupus). That's lucky, because Gary Haynes has spent a lifetime studying wolf kill sites.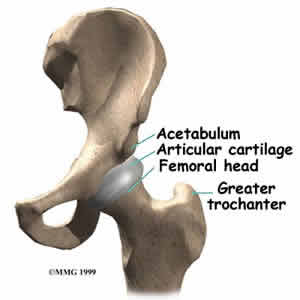 Every predator has a unique approach to eating a specific prey species and even when they leave no distinctive tooth marks (which is the rule), they often leave a telling signature in the specific areas they damage bones, the elements they ignore and the arrangement of the carcass when they leave. When wolves prey on moose and bison the most reliable indicator is the damage to the femora (Haynes, 1980b). Even with very light feeding, wolves destroy the greater trochanter. Now the greater trochanter of any prey species is hardly a tasty tidbit–wolves that attack here have one purpose—cutting the muscles that hold the bone in the acetabulum or hip socket. Predators are dangerous–to other animals and sometimes to each other. Even social predators can turn decidedly asocial in the blood lust of a kill—they demand elbow room. The first principle for recognizing the kill site of a social predator likethe timber wolf is looking for the evidence of the divvying up the spoils and creating the needed separation.

Next week—a look at our sloth femur: Dancing with wolves . . . . Dave
References
Emslie
SD and Czaplewski, NJ. 1985. A new record of giant short-faced bear, Arctodus simus, from western North America with a re-evaluation of its paleobiology. Contributions to Science, Natural History Museum, Los Angeles County 371: 1-12.
Graham, RW. 2007. Stratigraphy and paleontology of Friesenhahn Cave, Bexar County, Texas. Society of Vertebrate paleontology, 67th Annual Meeting, October 15-16, 2007. Field Trip Guidebook: 27-45.
Grayson, DK. 1991. Late Pleistocene mammalian extinctions in North America: taxonomy, chronology, and explanations. Journal of World Prehistory 5: 193-231.
Haynes G. 1980a. Prey bones and predators: potential information from analysis of bone sites. Ossa: 7: 75-97.
Haynes, G. 1980b. Evidence of carnivore gnawing on Pleistocene and recent mammalian bones. Paleobiology 6: 341-351.
Haynes, G. 1983. A guide for differentiating mammalian canivore taxa responsible for gnaw damage to herbivore limb bones. Paleobiology 9: 164-172.
Lange, IM. 2002. Ice age mammals of North America: A guide to the big, the hairy, and the bizarre. Mountain Press Publishing Company. Missoula, Montana.
McDonald, HG and Anderson, DC. 1983. A well-preserved ground sloth (Megalonyx) cranium from Turin, Monona County, Iowa. Proceedings of the Iowa Academy of Science 90: 134-140.
Rawn-Schatzinger, V. 1992. The scimitar cat Homotherium serum Cope. Illinois State Museum Reports of Investigations 47: 1-80.