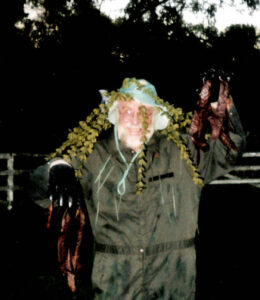 Dress up as your favorite Ice Age ghost or orphan.
Thanks to Jan Ailes and the Cedar Rapids Indian Creek Nature Center for  sponsoring the Things that go Bump in the Night program again this year and the opportunity to tell guests more about ground sloths and their food.
Much fun had by one and all.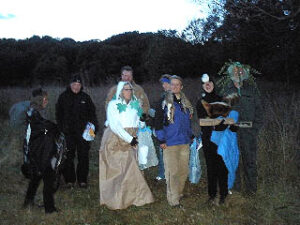 Watch the ICNC schedule for a  program about the Sloth Project this winter.
More  about Honeylocusts and other Ice age orphans. . . . Dave