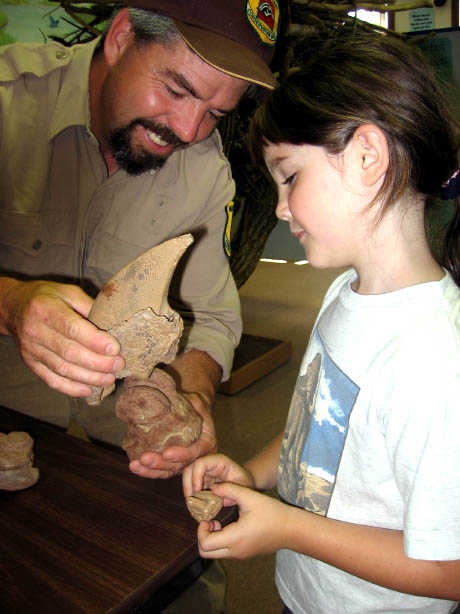 These photos came in recently from Pete Eyheralde, the Naturalist at the Mahaska County (IA) Conservation Board. He presented a couple of fossil programs this year which highlighted the sloths. Pictured: First graders at Moravia Elementary School.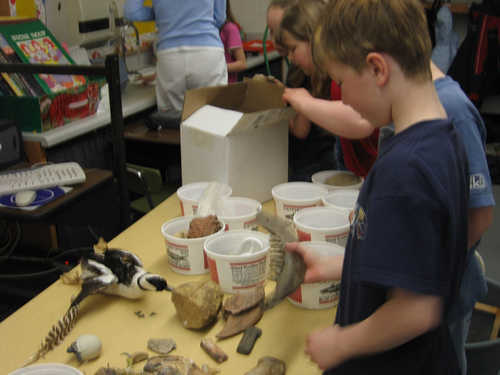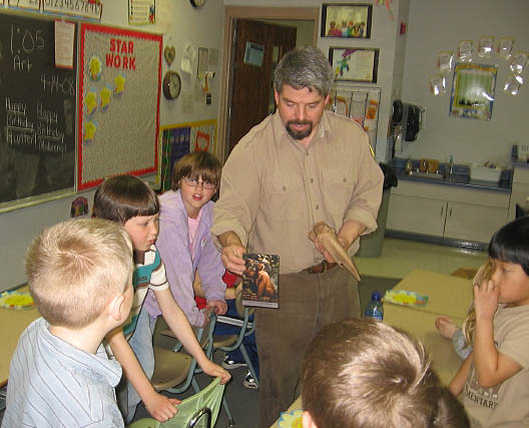 Pete is a long-time member of our Sloth Rapid Response Team, a veteran of several digs and has also assisted with fossil prep. in the lab here. (The sloth fossils in the photos are cast replicas we made here at the University just for this purpose.)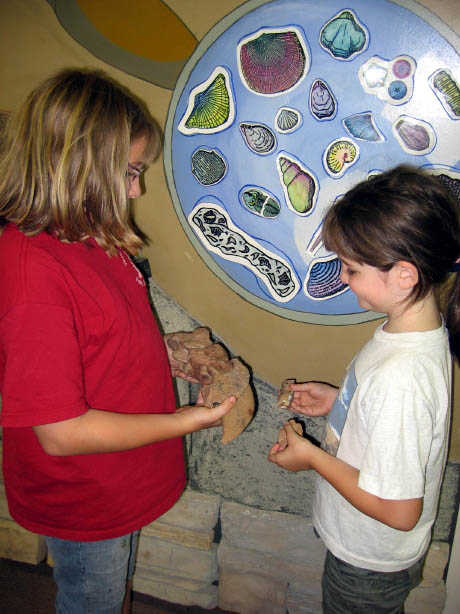 This photo is from his Nature Center and a day this summer when a group of children came out to go fossil hunting in the old limestone quarry they have there at the Russell Wildlife Area.
Visit his web site at http://www.mahaskaconservation.com/naturecenter/index.php. Thanks Pete.